We want to do more than inform people through all kinds of communication channels.
It is often also relevant to control certain devices based on an alarm.
INFORMATION SCREENS

Show the relevant information on a screen in case of an incident. This can be about incident specific information (what happened, map with specific location,…) or giving evacuation instructions.
At times when there is no intervention, this info screen can be used perfectly to display general information if relevant.
We often opt for specific 24/7 screens with sufficient image quality. These are connected to the network via a raspberry pi or mini-PC.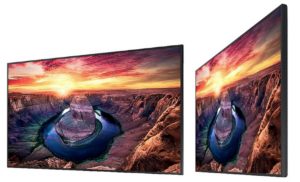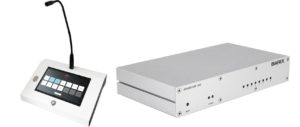 BROADCASTING SYSTEMS (PA)

We offer a range of various Barix Annuncicom devices that we use to control paging systems. It is a universal TCP/IP connected intercom station for use in IP Intercom, Paging and VoIP applications.
Play standard messages, or integrated with our VERDI software specific incident info or ad-hoc info via text2speech.
The Annucicom PS Touch goes one step further and is equipped with a touch screen, a gooseneck microphone and a built-in speaker.
GATES, LIGHTS, MACHINES,…
Via predefined scenarios or ad-hoc actions we set up gates, switch lights on/off, check machines,…
Every device that is connected to the network via a PLC or simple I/O box can be controlled via VERDI.